Ask a question or
Order this book
Browse our books
Search our books
Book dealer info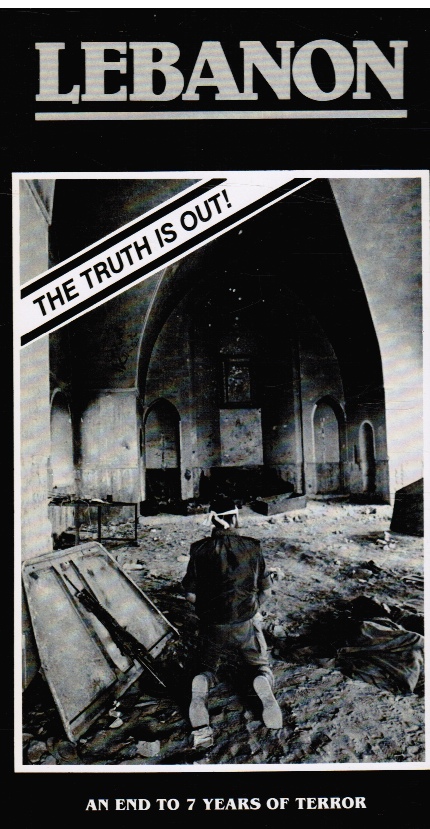 Author: ZUMWALT, ELMO R., JR.
Title: Lebanon the Truth Is out! an End to 7 Years of Terror
Description: Embassy of Israel, 1982. Pamphlet. 36 pages. Clean, back cover scuffed. Illustrated with photos. Five articles of reprints from various publications by various writers regarding the summer of 1982 when Israel tried to destroy the terrorist infrastructure of the PLO in Lebanon. Writers: Elmo Jr - Israel and the US Gained in Lebanon; Col Trevor N. Dupuy interview by Pearl Gefen - Behind the Lies in Lebanon ; Damur, Lebanon - David Ignatius, Thomas L. Friedman - Christians Won Vast New Power in Lebanon War; David K. Shipler - Lebanese Tell of Anguish of Living Under the PLO. Good .
Keywords: Lebanon -- History -- Civil War, 1975-1990 Elmo Zumwalt, Jr Trevor Dupuy David Ignatius David K. Shipler Damur, Lebanon Christians in Lebanon Jewish History
Price: US$

14.00

Seller: Bookshop Baltimore

- Book number: 22171
See more books from our catalog:
History