Ask a question or
Order this book
Browse our books
Search our books
Book dealer info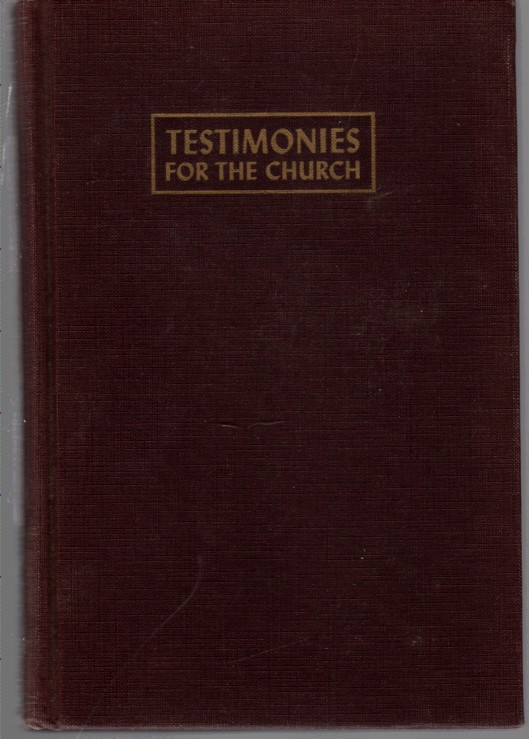 Author: WHITE, ELLEN G.
Title: Testimonies for the Church Volume Eight Comprising Testimony Number 36
Description: Mountain View, CA: Pacific Press Publishing Association, 1948. First Edition. Hardcover. Red hardcover, Gilt letters in box. 1898 edition, 1948 printing. Former owners name written on end paper. Ellen Gould White (née Harmon; November 26, 1827 - July 16, 1915) was an American author and co-founder of the Seventh-day Adventist Church. Along with other Adventist leaders such as Joseph Bates and her husband James White, she was instrumental within a small group of early Adventists who formed what became known as the Seventh-day Adventist Church. Wikipedia Item now in archival sleeve to preserve and protect condition. We provide free delivery tracking and ship daily or next business day!; Vol. 8; 8.2 X 5.4 X 0.7 inches. Very Good with No dust jacket as issued .
Keywords:
Price: US$

19.97

Seller: A Book Legacy

- Book number: 63411
See more books from our catalog:
Religion: : Ellen G. White