Ask a question or
Order this book
Browse our books
Search our books
Book dealer info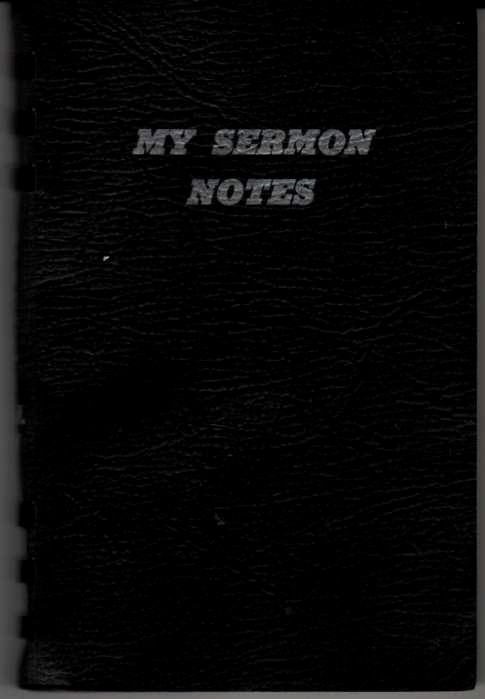 Author: SPURGEON, C. H.
Title: My Sermon-Notes, Outlines of Discourses Delivered at the Metropolitan Tabernacle, Series Iii Subjects Rearranged By John C. Jernigan
Description: Charleston, Tennessee: The Gospel Book House, ca 1900. First Edition. Plastic comb binding. Black leather-like cover with silver lettering. First Sermon in this vol isWeariness in Well Doing. There are several other sermons. Possibly no publication date in item. The subjects were rearranged by John C. Jernigan. Some of the illustrations have been eliminated and a few of the outlines very slightly condensed. Item now in archival sleeve to preserve and protect condition.Rare. Our photo's/scans are of the actual item being sold, not a borrowed image! We provide tracking and ship daily or next business day!; Vol. 3; 16mo 6" - 7" tall; 120 pages. Very Good with no dust jacket .
Keywords: Christian Preaching Sermons
Price: US$

14.97

Seller: A Book Legacy

- Book number: 56353
See more books from our catalog:
Religion: : Spurgeon: : Sermons