Ask a question or
Order this book
Browse our books
Search our books
Book dealer info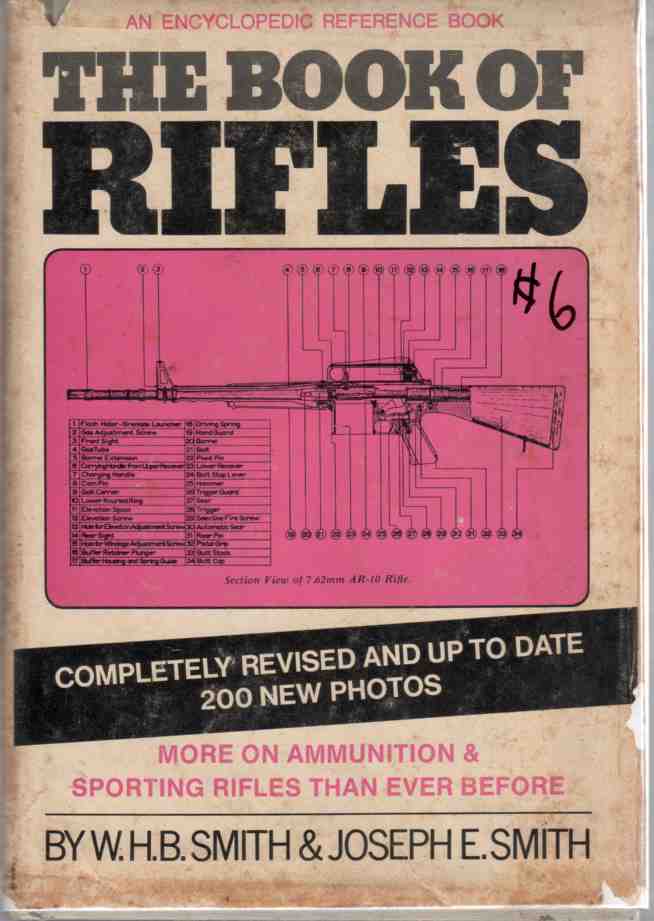 Author: SMITH, W. H. B.
Title: The Book of Rifles
Description: Harrisburg, PA: The Stackpole Company, 1960. Second Edition. Hardcover. Tan cover with brown lettering. Extensive history of rifles, gunpowder, and shoulder arms. Extensive sections on the modern rifle from all around the world. Extensive index. A must have book for sports and shooting fans. Dust in mylar cover. A must have reference. an Encyclopedic reference book. Former owner's name written in.; Photographs & Digrams; 8vo 8" - 9" tall; 576 pages. Fair in Poor dust jacket .
Keywords: Guns Rifles Nra Military Ammunition Shells Gunsmith Hunting Shooting
Price: US$

8.97

Seller: A Book Legacy

- Book number: 48463
See more books from our catalog:
Sports: : Firearms